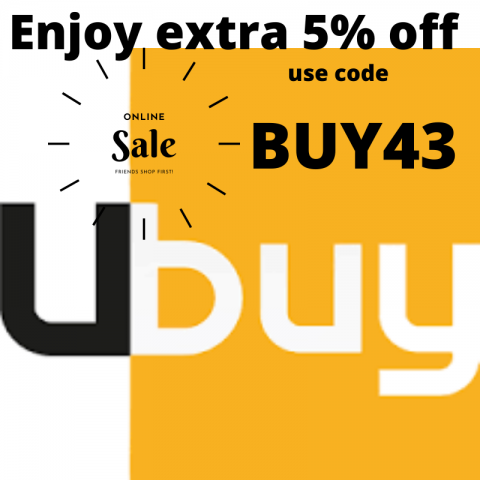 Shop online with Ubay use code to get an extra
...More
Shop online with Ubay use code to get an extra 5% off. online shopping Ubay Dubai for all your needs ranging from fashion, mobile, gadgets, etc at reasonable price.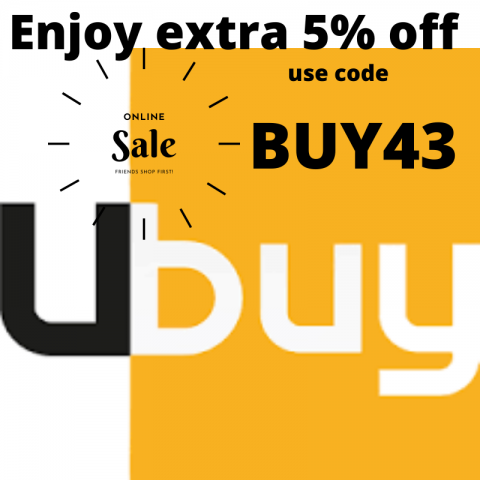 Ubuy Uae coupon extra 5% off
Copy this code and use at checkout
Shop online with Ubay use code to get an extra 5% off. online shopping Ubay Dubai for all your needs ranging from fashion, mobile, gadgets, etc at reasonable price.
Expires: No Expires
Submitted: 2 years ago
Top 10 Bestselling products –   Ubuy Uae
1. Advion Roach Gel 5 box ( 2o tubes)
Insecticides effective way to get rid of cockroaches in an easy way without stress.
2. Intex Type A filter cartridge for pools, Twin pack
Easy to implement to keep the pool clean and hygienic. Type A filler is ideal for Intex filter pumps or any other type A sized filter.
3. Reebok works men's athletic oxford industrial & construction shoes
Lightweight, comfortable, and sublime cushion work ensure a high level of flexibility. Rubber pads help in minimizing weight as it helps traction at the heel strike. 100% mesh helps in breathability and air transfer for an all-day comfortable feeling. A memory tech massage footbed adjusts to the unique contours of your foot. Specially designed keeping in mind fitness requirements in the workplace and job sites during a  long day at work.
4. Watelves water shoes for women, men, and kids.
Watelves water shoes most fashionable outdoor water shoes with the latest development in terms of classic stripes, unique zippers, interesting meshes, vibrant contrasts colors, and styles. It's ideal for outdoor activities ranging from swimming, beach,  hiking, exercising, or any hardcore outdoor activities.
5.G fuel KSI strawberry banana tub (40 servings) elite energy and endurance Formula 9.8 Oz.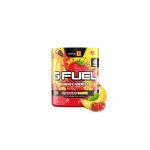 G fuel supplement fruit flavor-packed with antioxidants gives you bundles of clean energy for long hours and keeps you fresh and active throughout the day. Fruitty flavor, sugar-free and taste great.
6.Wet cat original Turkish beach towel.100% cotton, prewashed, absorbent, fast dry, ultra-soft fabrics, no shrinkage, and eco friendly.
Wetcat original  Turkish beach towel 100% cotton highly absorbent dries faster so less prone for mildew formation and odor. It is super soft, provides a feeling of luxury to your skin. prewash, durable, and no risk of shrinkage.
7.Mikasa FT5goal master soccer ball ( size 5)
High quality made with patented mikasaHyde cover and nylon-Wound for better rebound and shape retention. Waterproof and seamless make. Fita quality stamp.
8.Hella 500 series driving lamp kit.
HELLA 500 Series lamps use bonded glass lenses, high-impact black ABS housings and aluminum vapor-coated reflectors for rugged construction and long-lasting durability over any terrain. It is designed to provide best possible visibility for increased driver safety and comfort  with less eye fatigue under any driving conditions weather on or off road.
6.88 inch high x 6.38 inch wide x 2.63 inch diameter
Kit includes two 500 Series halogen driving lamps, two white protective stone shields with HELLA logo, two H3 12V/55W bulbs, 1 complete plug and play wiring harness, 1 illuminated switch, 1 relay, and step-by-step mounting instructions
9.Lakanto  Monkfruit sweetner, 1:1 sugar substitute, keto, non-GMO ( Baking -1Lb)
perfect substitute for sugar and matches the sweetness of sugar. retains moisture and give extra browning effect for your desserts. Zero calories, zero carbs, and zero glycemic. Ideal sugar replacement for your cooking requirement. its work perfectly with ketogenic, diabetic, candida, paleo, vegan , low sugar non-GMO, and all-natural diets. 
10.Bridawn Men Women Quick-Dry Barefoot Hiking Water Shoes.
Comfortable, flexible, easy slip-on & off, breathable, quick-dry upper fabric, anti-slip rubber sole, drainage holes at the bottom of the shoes for easy flow of water flow out of them, quick-dry, lightweight body in terms of fabric, which is superior breathable and soles being light. Multifunctional shoes can be easily used for outdoor activities like walking, hiking, jogging, trekking, snorkeling, swimming, diving, surfing, boating, yoga training, kayaking, diving, fishing, cycling, kayaking, windsurfing, weight training.